Amsterdam – Dickenslaan 168
6 september 2023
€ 1.650,- p/m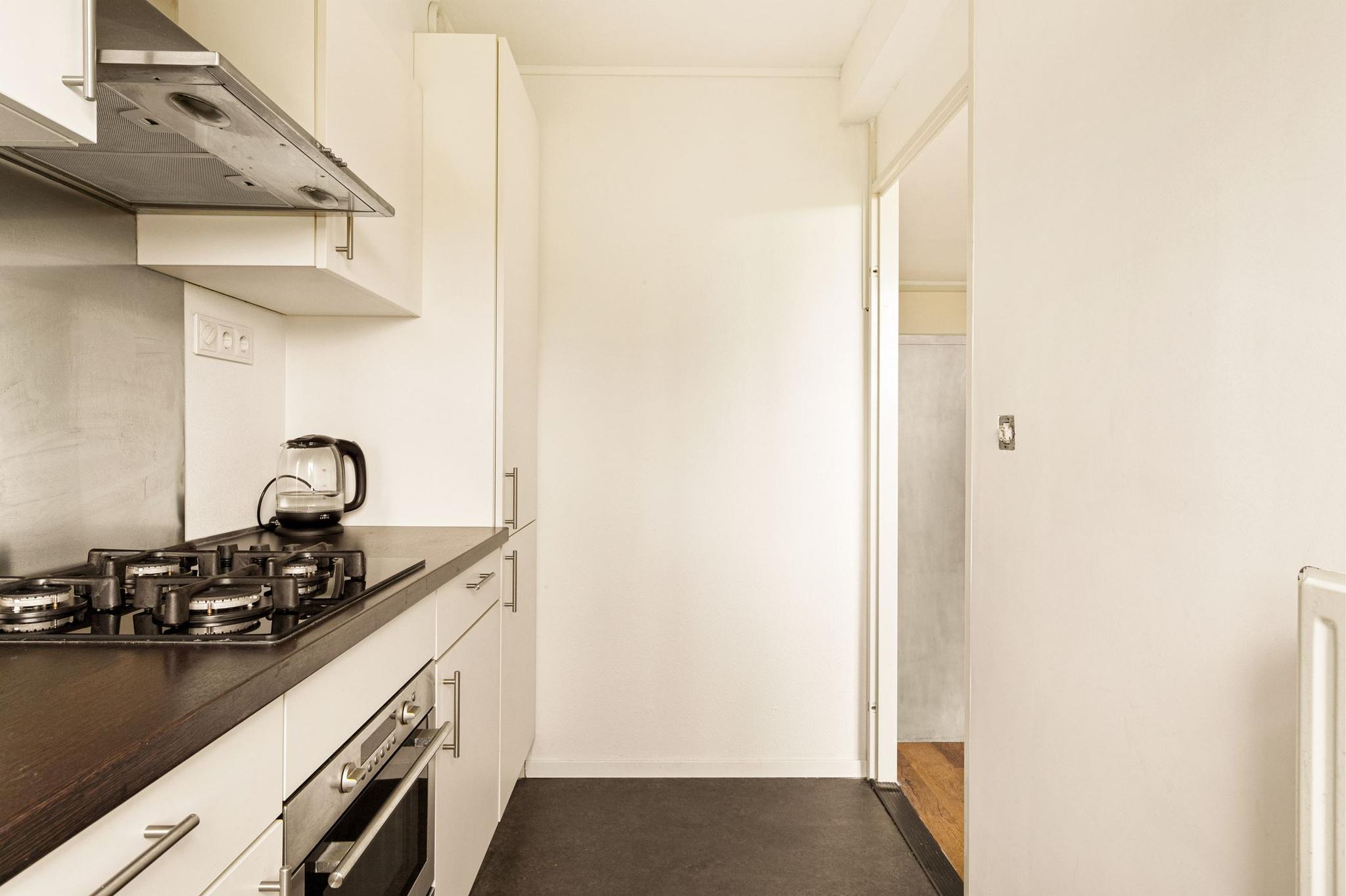 Amsterdam – Dickenslaan 168
— ENGLISH TRANSLATION BELOW —
*** AANVRAGEN VOOR BEZICHTIGINGEN PLANNEN WIJ VIA EMAIL ***
Gelegen in Amsterdam Zuid-oost ligt dit bijzondere 2-kamer appartement aan de Dickenslaan. Het appartement heeft een woonoppervlakte van 49 m2, is gebouwd in 1983 en heeft een energielabel C.
Hip wonen in Amsterdam. Dat kan goed in deze buurt. Dickenslaan 168 is gelegen in de buurt Venserpolder Oost. Dit is een kindvriendelijke buurt met relatief veel gezinnen. De buurt heeft naar verhouding veel jonge inwoners van tussen de 25 en 44 jaar. Verder is het een betrekkelijk rustige buurt gekeken naar de bevolkingsdichtheid.
Omgeving en bereikbaarheid:
De ligging van het appartement is centraal ten opzichte van diverse voorzieningen en faciliteiten. Zo bevindt zich in de nabije omgeving het Nelson Mandelapark, winkelcentrum Amsterdamse Poort voor de dagelijkse boodschappen, Woonboulevard Villa Arena, bioscoop Pathé Arena, Ziggo Dome en de Johan Cruijff Arena. Daarnaast liggen op gepaste afstand het groen- en recreatiegebied Ouderkerkerplas, diverse lage- en hoge scholen en het Academisch Medisch Centrum (AMC). De bereikbaarheid is uitstekend met in de nabije omgeving diverse uitvalswegen (A1, A2, A9 en A10). Voor wat betreft het openbaar vervoer liggen metro- en treinstation Bijlmer ArenA, Strandvliet en Duivendrecht en Venserpolder in de directe omgeving. Met de trein ben je binnen ca. 15 minuten op Schiphol, Utrecht of Amsterdam Centraal.
Indeling:
De toegangsdeur leidt naar een ruime hal. Het is groot genoeg voor een grote berging die voldoende opbergruimte biedt en ruimte biedt voor een wasmachine en droger. Aan het einde van de hal vind je de douche/toilet, deze zijn in 2019 gerenoveerd en heeft een thermostaat douchekop.
De woonkamer is zeer groot (22m2) en indien nodig eenvoudig op te delen in een woongedeelte en een werkruimte. Deze kijkt uit op de binnenplaats en biedt verrassend veel privacy door de groene acaciabomen ervoor. Het sluit aan op de slaapkamer en de keuken, die is uitgerust met een ingebouwde koel-vriescombinatie, een combi-oven-magnetron, een gaskookplaat en een afzuigkap. De keuken heeft ook een deur naar de binnenplaats van het gebouw en een Frans balkon.
Gezamenlijke voorzieningen:
Buiten het appartement is er een klein terras met eettafel, dat gedeeld wordt met de buren die op de 4e verdieping wonen. Op de begane grond bevindt zich een afgesloten fietsenberging die wordt gedeeld met de buren.
Alle ramen zijn modern en voorzien van dubbel glas.
De huurprijs is exclusief G/W/L, TV/internet en gemeentelijke kosten. Indexatie: jaar max. CPI+ 1,5.
DISCLAIMER
Deze informatie is door ons met de nodige zorgvuldigheid samengesteld. Onzerzijds wordt echter geen enkele aansprakelijkheid aanvaard voor enige onvolledigheid, onjuistheid of anderszins, dan wel de gevolgen daarvan. Alle opgegeven maten en oppervlakten zijn indicatief.
— ENGLISH TRANSLATION —
*** PLEASE SEND US A VIEWING REQUEST VIA EMAIL, CALLS WILL NOT BE SCHEDULED***
This special 2-room apartment is located in Amsterdam on the Dickenslaan. The apartment has a living area of 49 m2, was built in 1983 and has an energy label C.
Hip living in Amsterdam. That is possible in this neighbourhood. Dickenslaan 168 is located near Venserpolder East. This is a child-friendly neighbourhood with relatively many families. The neighbourhood has a relatively large number of young residents between the ages of 25 and 44. Furthermore, it is a relatively quiet neighbourhood considering the population density.
Environment and accessibility:
The location of the apartment is central to various amenities and facilities. The Nelson Mandela Park, Amsterdamse Poort shopping center for daily shopping, Woonboulevard Villa Arena, Pathé Arena cinema, Ziggo Dome and the Johan Cruijff Arena are located in the vicinity. In addition, the green and recreational area Ouderkerkerplas, various primary and higher schools and the Academic Medical Center (AMC) are located at an appropriate distance. The accessibility is excellent with various roads in the vicinity (A1, A2, A9 and A10). With regard to public transport, metro and train stations Bijlmer ArenA, Strandvliet, Duivendrecht and Venserpolder are in the immediate vicinity. You can reach Schiphol, Utrecht or Amsterdam Central within about 15 minutes by train.
Inside:
The entrance door leads to a spacious hall. It's big enough to accommodate a large sliding door closet that offers ample storage, and leaves enough space for a washer and drier. At the end of the hall you will find the shower / toilet, which was renovated 2019 and has a thermostat shower head.
The living room is very big (22m2) and easily divisible into a living area and a work space if necessary. It faces the inner court and offers a surprising amount of privacy due to the green Acacia trees in front of it. It connects to the bedroom and to the kitchen, which sports a built-in fridge-freezer, a combination oven-microwave, a gas stovetop and a fume hood. It also has a door facing the inner court of the building and a French balcony.
Shared facilities:
Outside the apartment there is a small outdoors terrace with a dining table, which is shared among the neighbours who live on the 4th floor. On the ground floor there is a locked bicycle storage room which is shared with a few other neighbours.
All of the windows are modern and double-glazed.
The rental price is excl. g/w/e, tv/internet,municipal charges and service costs. Indexation: annual max. CPI+ 1.5.
Disclaimer
This information has been compiled by us with due care. On the other hand, however, no liability is accepted for any incompleteness, inaccuracy or otherwise, or its consequences. All specified sizes and surfaces are indicative.